Materials In Scene
ACCENTRO Real Estate exhibition and retail space in Berlin
Experience the materials and furniture selected for the prestigious headquarters of Germany's leading residential investor, for whom "one's home is the most valuable thing".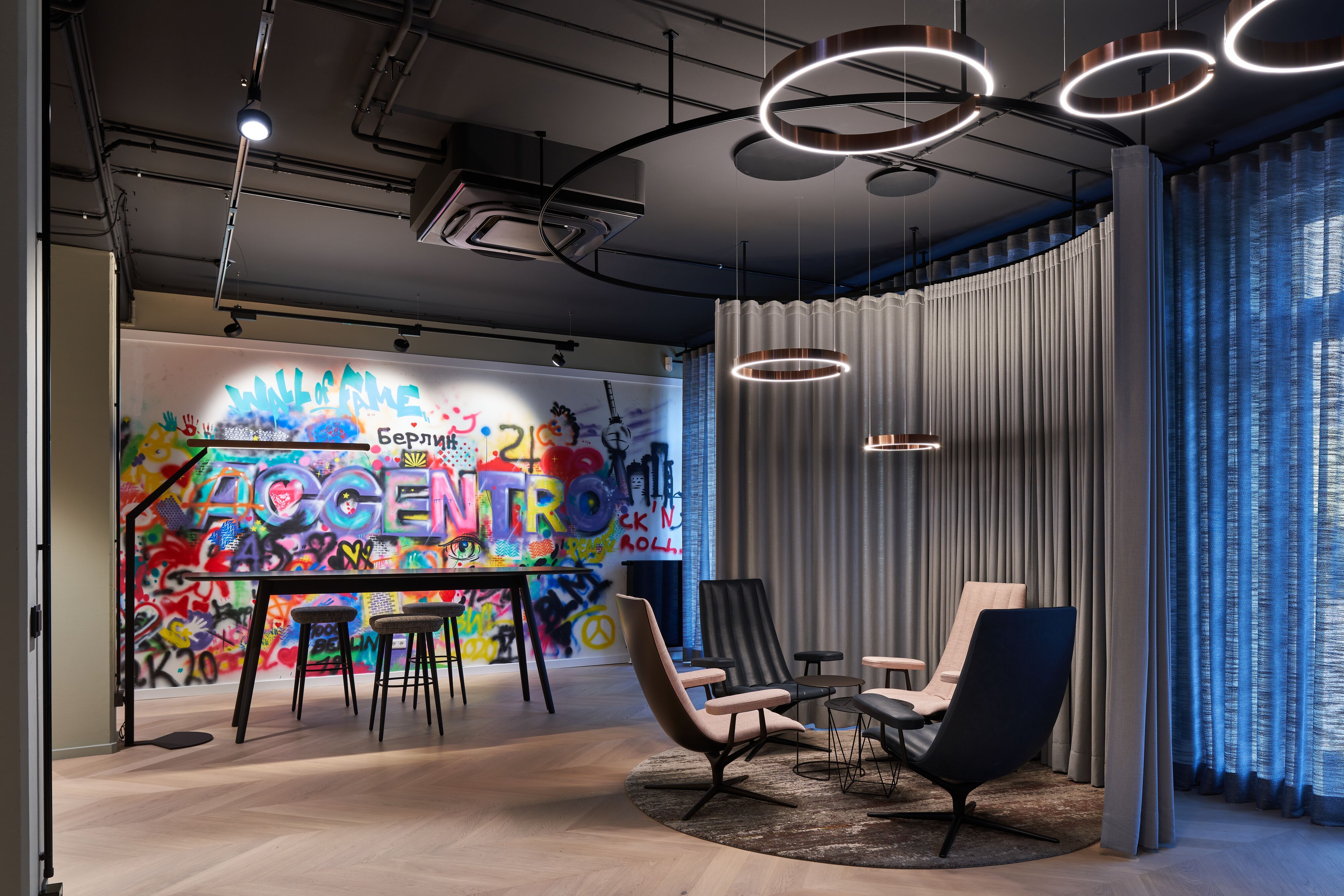 Idea: An experience of appreciation and respect - express professionalism, competence and creativity through colours and materials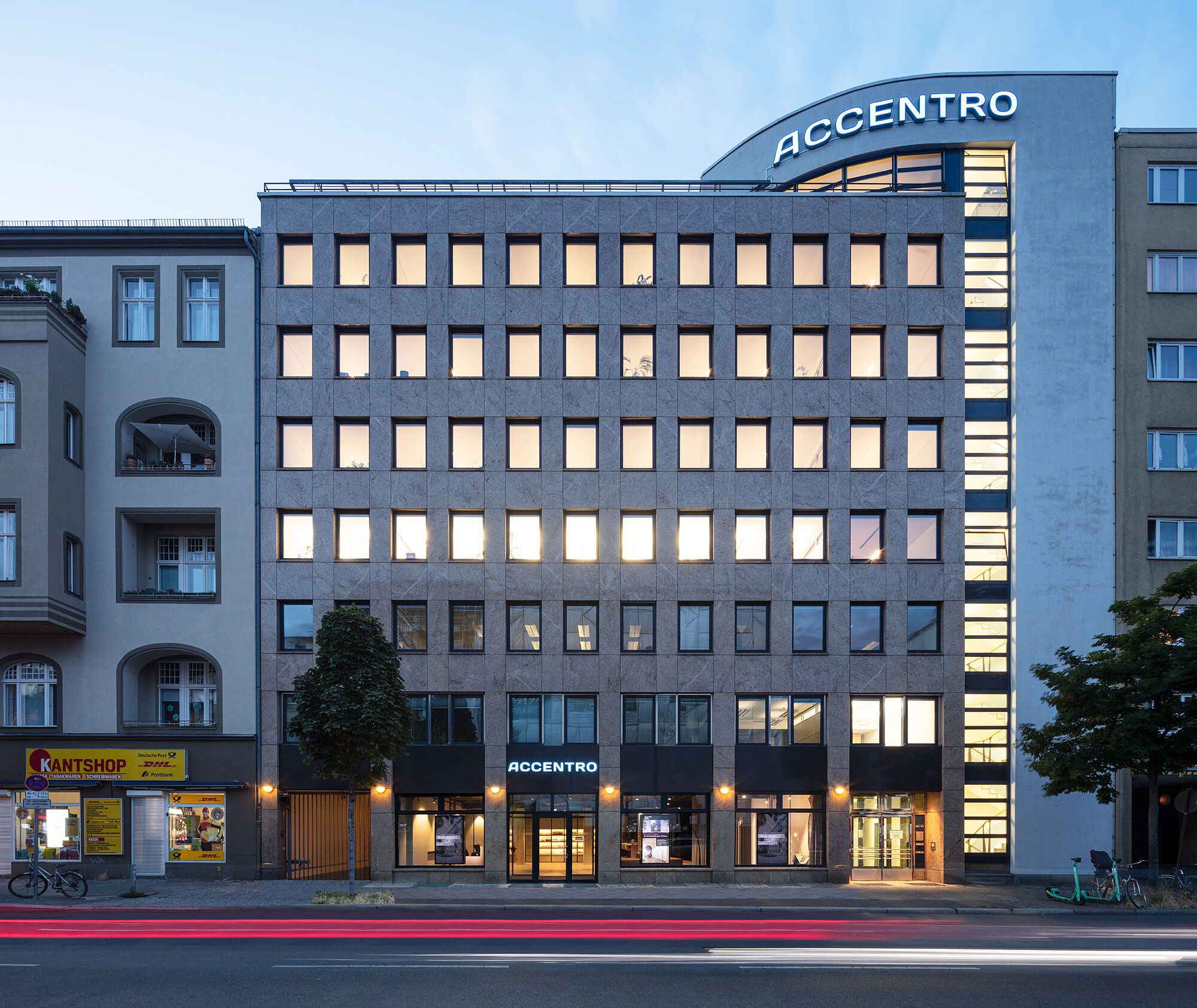 The place of encounter and competence is divided into different areas and uses, so that space can be used as needed and all customers can experience the regard and appreciation offered. The existing architecture gives character to the space with its column grid and reveals a charming industrial-built look.
Islands of color interrupt the tasteful, dark atmosphere, they provide orientation for all guests and are a visual highlight. They represent competence and creativity, while the warm dark color scheme visualizes concentration and exclusivity.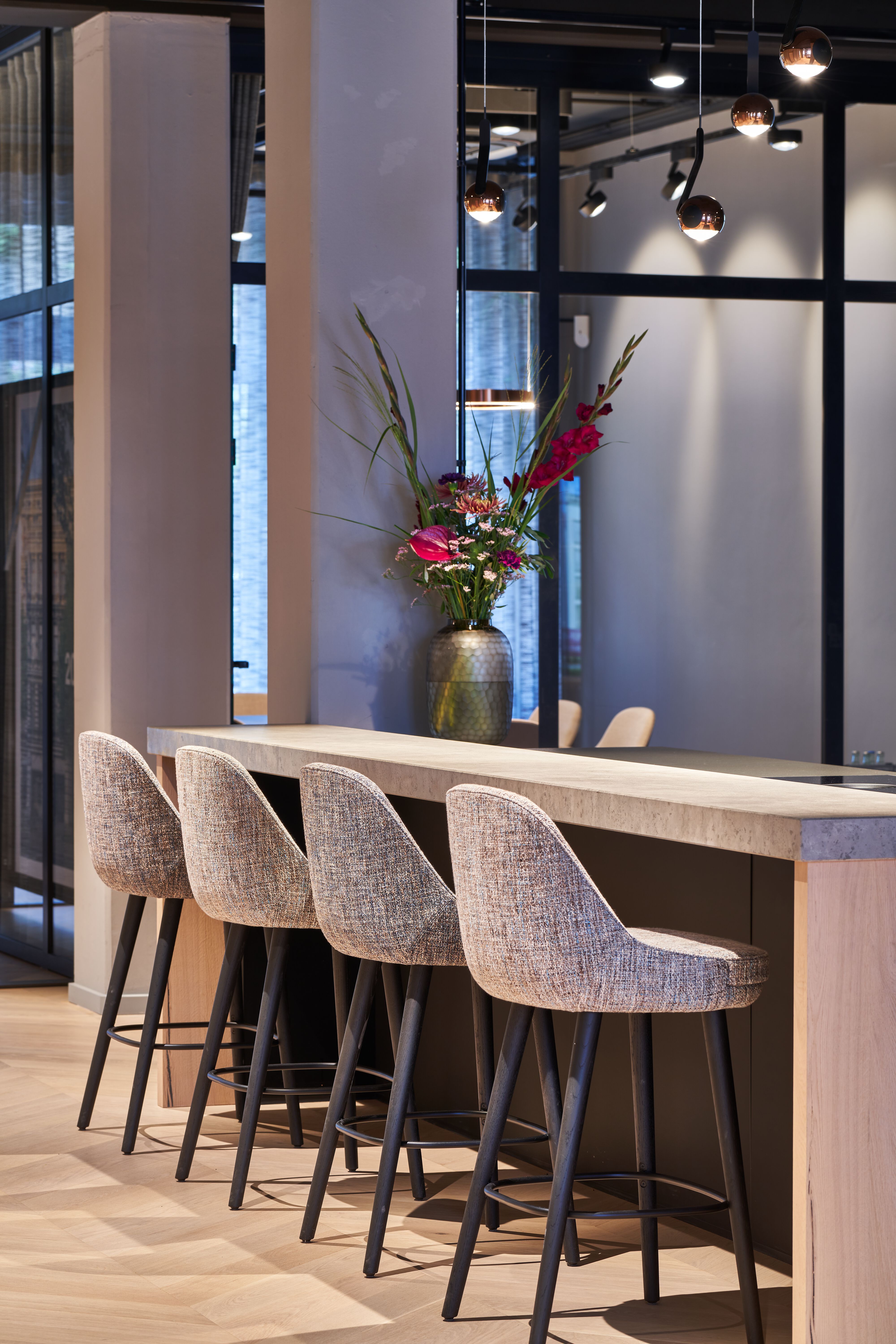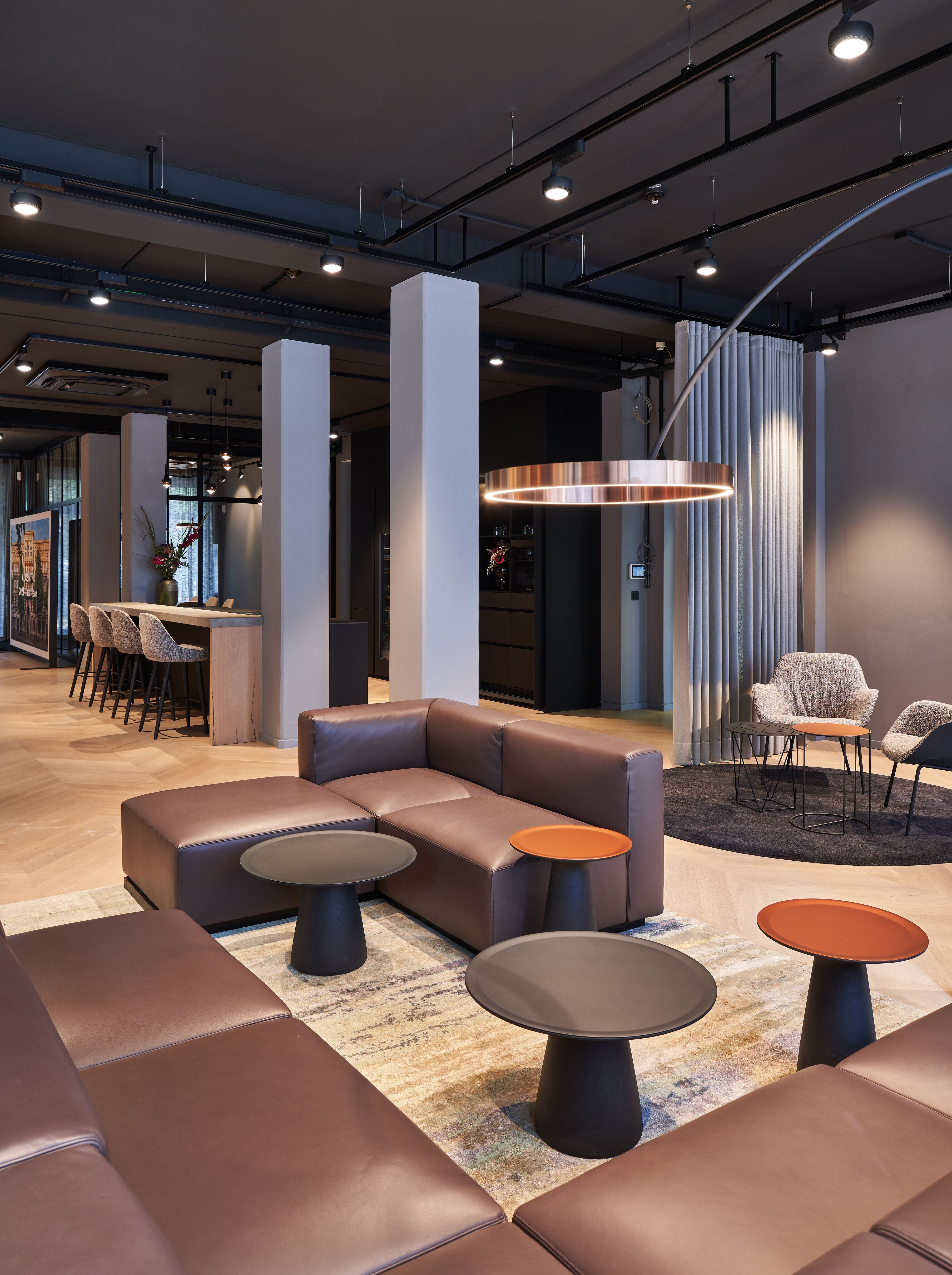 Color theme 1: Stone Shell - timeless and professional
Deep earthy elements provide warmth and spice. They are restrained and at the same time exciting in their variety of nuances - from brown to beige to stone grey.
Color Theme 2: Magnolia Moss
The natural colour spectrum from brown to dusty pink seems earthy and warm. Alongside, a fresh, delicate green invigorates the colour mood. Individual touch: The pink and green shades are inspired by a graffiti in the room, which was created during an Accentro team event.
The two color schemes define color islands that serve as zoning and orientation. The rugs from our Legends of Carpets collection support the implementation of the color islands. Strong colors serve as an expression of the sophisticated lifestyle and professionalism of Accentro Real Estate.
Material mood: accents and natural colors
We chose leather for the large seating areas. Leather is eminently suitable for hospitality because of its longevity, durability and intrinsic value. It is also relatively easy to maintain. Alongside leather, contrasting fabrics create a welcome thrill. All metal and wood surfaces are in timeless, subdued black tones – to create a serene effect for visitors.